Selection of writing for, with,
& about good friends


It's All About Good Timing: Goodwater at the Plumb
Momus, 7 February 2023

Featured text on the exhibition goodtime at the Plumb, October-November 2022, curated by goodwater gallery

For the ancient Greeks, the division of time was represented by a separation of chronos from kairos. To symbolize durational or cyclical time, Greco-Roman mosaics personified chronos as a god turning the zodiac wheel. In contradiction, kairos—from keirein, to cut—signaled change, crisis, and compression, the moment a shuttle passes through thread on a loom. [continue reading]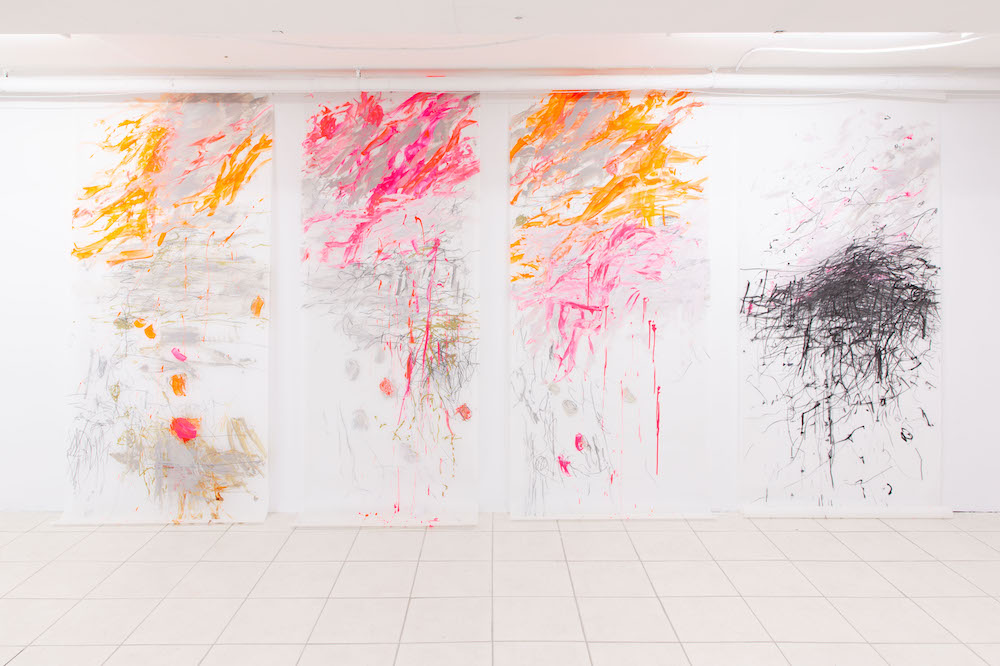 Sally Späth, "Five Acts," 2022. Courtesy the Plumb.


---
CAN YOU SWIM TO THE BOTTOM OF THE OCEAN~ HAVE YOU DIED~ KILLED SOMEONE~ MORPHED INTO SOMEONE ELSE~ BEEN AN INANIMATE OBJECT~ DO YOU KNOW WHO YOUR LOVED ONES ARE~ ARE THEY
JUST A FEELING~ ARE YOU JUST A FEELING~ CAN YOU ORGASM~ SEE GHOSTS~ CROSS PATHS WITH IMPOSTER CATS~ FIND CLOSURE?
w/ Ella Tetrault
Peripheral Review 2020-2021 Print Publication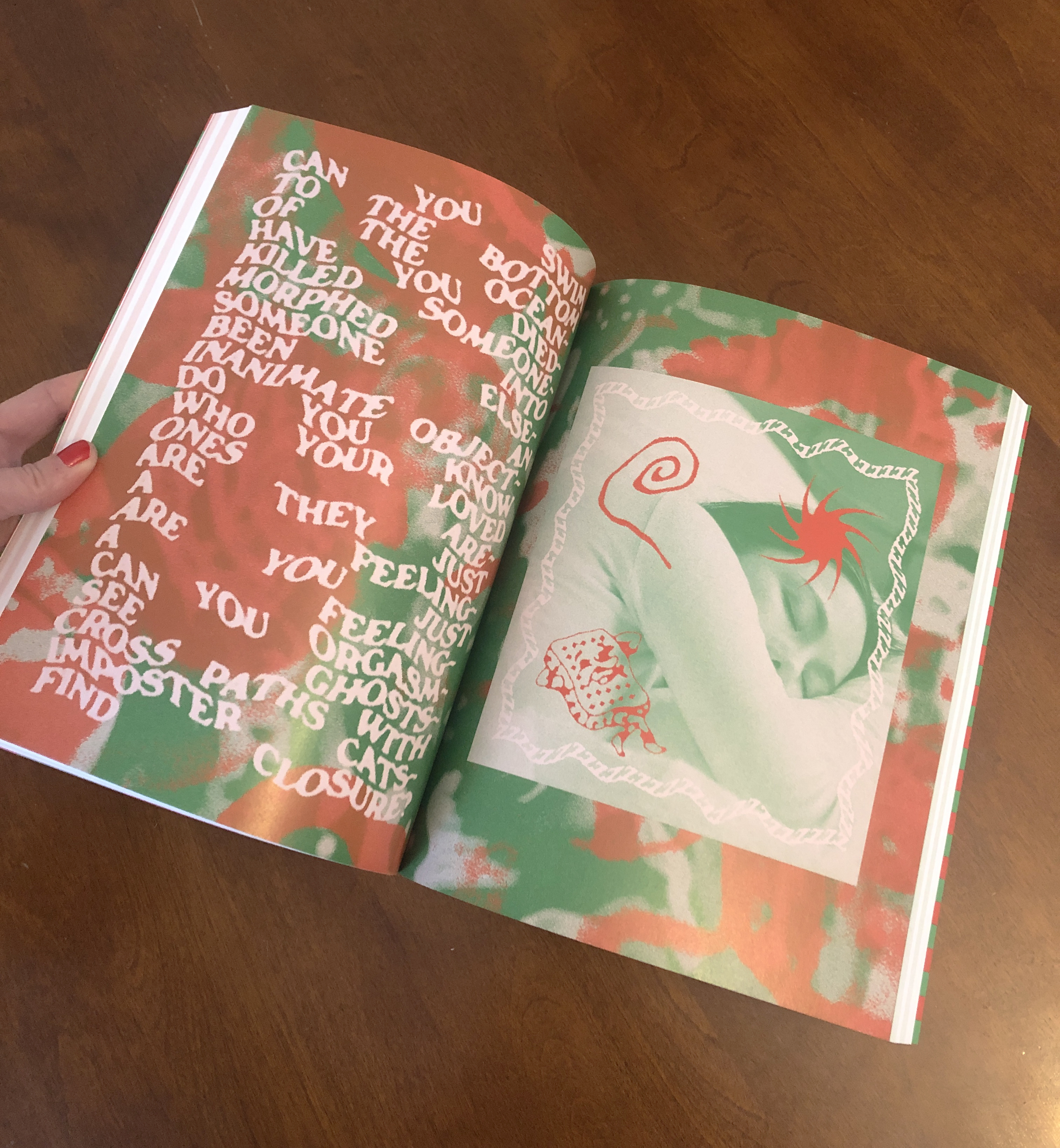 Download PDF
---
Katie Lyle:
Nowadays
Franz Kaka, September 2021
---

I'm on Fire
Spoiler Zone Berlin, January 2020
---
Ken Lum: in Correspondence
moire 5, 2019

---
Laura Findlay: The Shortsighted Can't Love Mountains

Aresenal Toronto/Montreal, 2019

---
My father: The Smoker
"Smoke: Figures, Genres, Forms"
Public Journal, 29.58, Winter 2018

---
Kathleen Ritter: The Pickpocket and the Sloth
Open Studios, 2017

---
Jessica Groome: Soft Glove

Erin Stumps Projects, 2017

---
Tiziana LaMelia: in Conversation
moire 4, 2016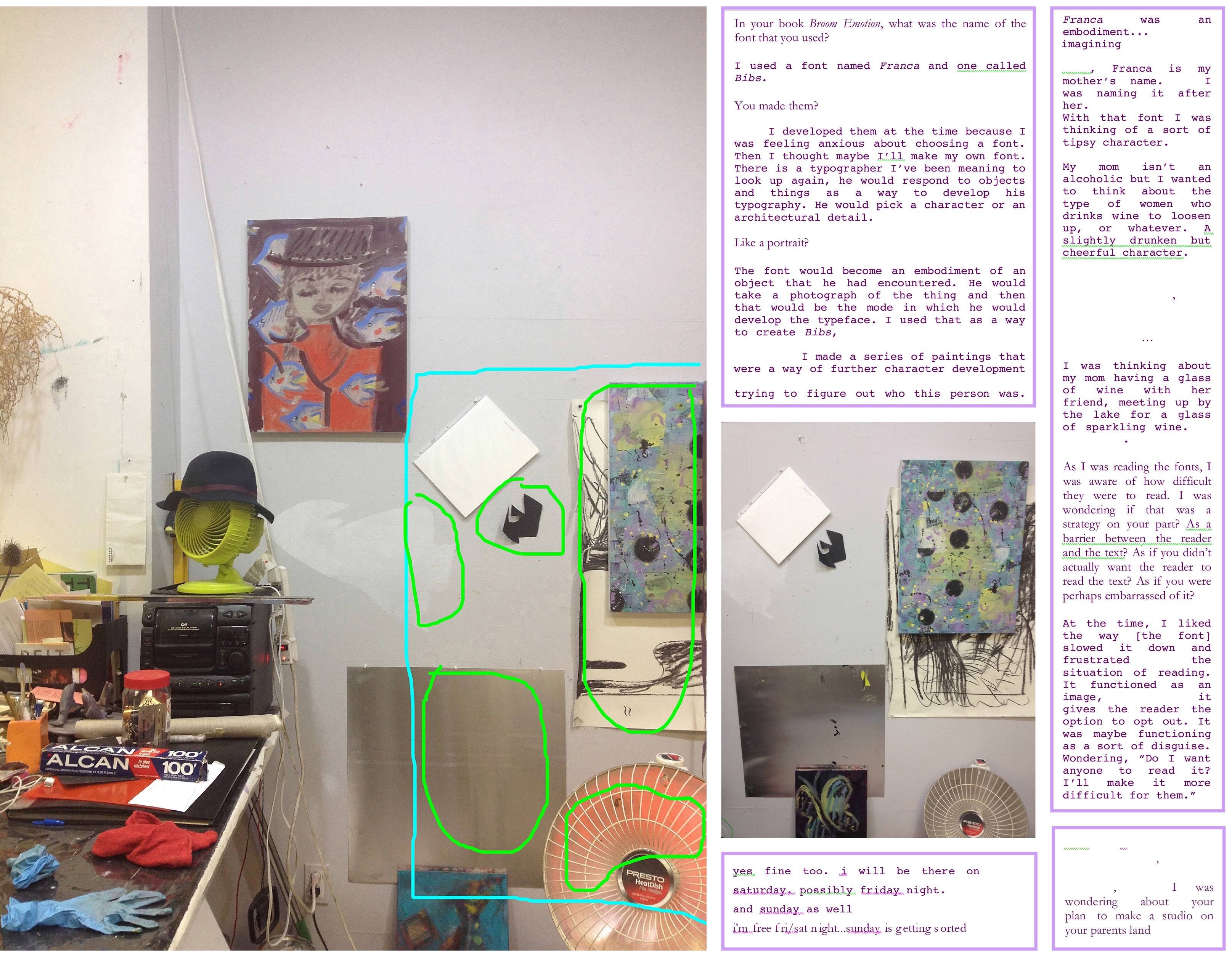 ---
Amy Brener: Crusty Crunchy Roundy Smoothy
moire 2, 2014